This was my first Grizzly Bear Family. They live on Mount Washburn in Yellowstone National Park. It was a misty rainy day and the little bear on the right seemed to be bothered. Her brother on the left was very adventurous and would wander far from his mom only to realize the distance and run back in a panic.

Have it Matted, Wrapped or Framed!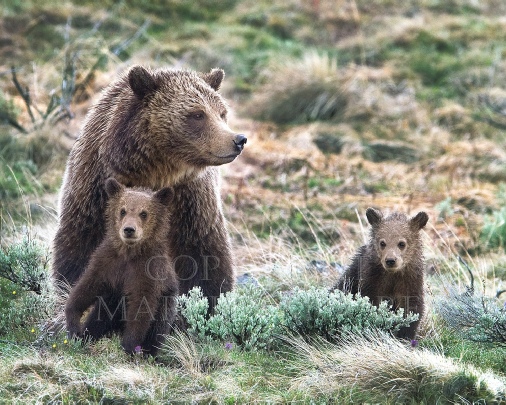 Images are printed on acid-free fine art canvas, then coated with a museum grade varnish called "Timeless". This varnish protects your piece from UV rays and moisture damage. The canvas is then stretched over 1.25 inch wide bars and is built to last a lifetime.